Geffrye Museum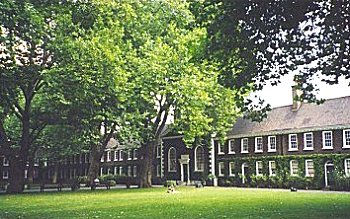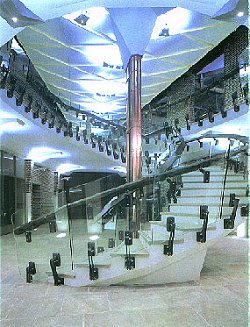 The Geffrye Museum is a small museum set in Grade I listed 18th century former almshouses.

Opened in 1914, the museum recreates domestic English interiors of every era and is the only museum in the United Kingdom to show a specialist collection of English furniture and decorative arts in a chronological series of period rooms.

The rooms reflect the changing social habits and values which have influenced the style of interiors over the past 400 years. In addition to its collections of furniture, the museum has over the years acquired a collection of complementary decorative art, paintings, personalia and archives relating to English domestic interiors.

The visitor is able to walk through time, from the 17th century with oak furniture and panelling, past the refined splendour of the Georgian period and the high style of the Victorians, to 20th century modernity, seen in a 1930's flat, a mid century room in contemporary style plus a late 20th Century living space in a converted warehouse.

The museum also houses a walled, scented herb garden featuring culinary, household, aromatic and medicinal herbs planted in beds according to use.

Opening Hours
Tuesday to Saturday from 10am until 5pm.
Sunday and Bank Holiday Mondays from midday until 5pm.

The almshouse is open on the first Saturday of the month.

Location
Geffrye Museum
Kingsland Road
Shoreditch
E2


Telephone
+44 (0)20 7739 9893

Getting There
The museum is located in Kingsland Road, between Cremer Street and Pearson Street.

Nearest Tube / Rail Station
Old Street or Liverpool Street

Bus Routes
67, 149, 242, 243

Access
Wheelchair access and disabled toilet facilities. Guide dogs are welcome.