Soho Square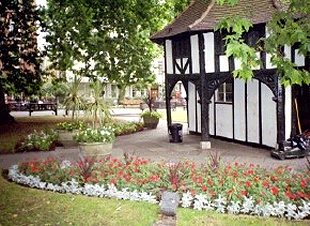 Until the Great Fire of London in 1666, Soho was mainly composed of fields with a small number of cottages in the vicinity of Wardour Street, then known as Coleman Hedge Lane. At that time, most of the area was owned by Westminster Palace after the crown had acquired the land in 1530. The last vestiges of the fields today consist of the greenery located in Soho Square and in Golden Square .

Soho Square was laid out in 1681 by Gregory King, and was for a time the most fashionable address in London. It was initially called King's Square in honour of King Charles II whose statue still stands in the Square, but by the early 18th century was referred to as Soho Square.

Just one of the original buildings remains in the south east corner of the square, the Grade I listed House of St. Barnabas-in-Soho which was built in 1746. The curious small half-timbered building at the centre of the gardens was built in 1876 and is nothing more than a shed.
Location
Soho Square
Soho
W1

Nearest Tube / Rail Station
Tottenham Court Road