Freud Museum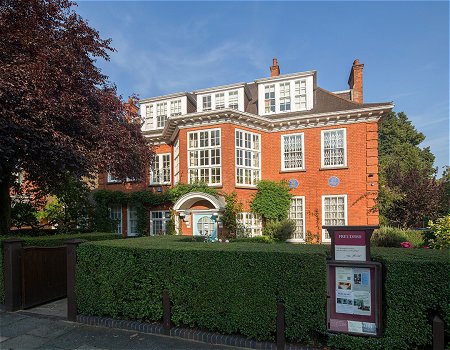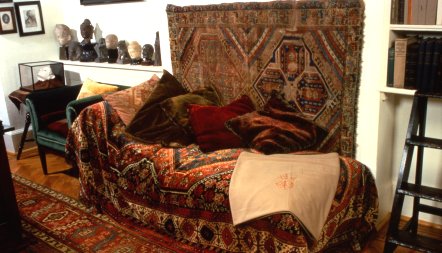 The Freud Museum in Hampstead was the home of Sigmund Freud and his family when they fled Nazi annexation of Austria in March 1938. It remained the family home until Anna Freud, the youngest of his six children, died in 1982. The centrepiece of the museum is Freud's library and study, preserved just as it was during his lifetime and containing the most famous piece of furniture in the collection, Freud's psychoanalytic couch on which all of his patients reclined.

The museum also contains Freud's remarkable collection of antiquities: Egyptian; Greek; Roman and Oriental. Almost two thousand items fill cabinets and are ranged on every surface. There are rows of ancient figures on the desk where Freud wrote until the early hours of the morning and the walls are lined with shelves containing Freud's extensive library of reference books.

Also on display are splendid Biedermeier chests, tables and cupboards and a fine collection of 18th and 19th century Austrian painted country furniture.

Opening Hours
Open Wednesday to Sunday from midday until 5pm.

Location
Freud Museum
20 Maresfield Gardens
Hampstead
NW3


Telephone
+44 (0)20 7435 2002

Getting There
Blue signposts mark the way from Finchley Road Underground Station to the museum. Exit the station, cross Finchley Road and turn to the right. After about 100 metres turn to the left into Trinity Walk. At the top of Trinity Walk, turn to the left into Maresfield Gardens, and the museum is about 200 metres away on the right hand side.


Nearest Tube / Rail Station
Finchley Road

Bus Routes
13, 82, 113, 187, 268

Access
The step free front entrance gives access to ground floor rooms but there is currently no lift giving access to the first floor, or an accessible toilet.