Lauderdale House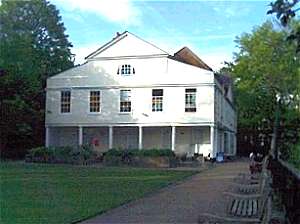 Lauderdale House is a beautiful Grade II* listed manor house situated in picturesque Waterlow Park with great views over London.

Built in 1580, the house was originally owned by the goldsmith Sir Richard Martin and was later occupied throughout the 17th and 18th centuries by lawyers, merchants and even (as legend would have it) Charles II's famous mistress, the actress Nell Gwynne.

In 1889, the owner Sir Sydney Waterlow, a printer and philanthropist, presented the house and surrounding gardens to London County Council for the enjoyment of Londoners.

Following a fire during the 1960s which devastated the building, repairs were made to the property and it was reopened by violin virtuoso Yehudi Menuhin in 1978 as a cultural and education centre.

Today the house is still a community arts centre which regularly hosts concerts, children's shows, craft and antique fairs, workshops, poetry readings and special exhibitions.

Opening Hours
Tuesday to Friday from 11am until 4pm.
Sunday from midday until 5pm.

Location
Lauderdale House
Waterlow Park
Highgate Hill
N6


Telephone
+44 (0)20 8348 8716

Getting There
Adjacent to Highgate Village, the house is a ten minute walk uphill from Archway tube station.

Nearest Tube / Rail Station
Archway

Bus Routes
143, 210, 271, C11

Access
Wheelchair access is available to the Lower Gallery only.