Theatre Museum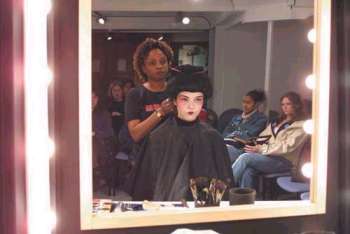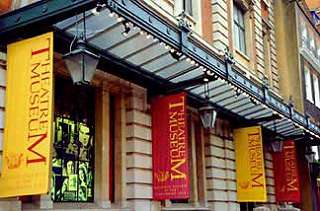 Situated in the heart of London's theatreland, the Theatre Museum is Britain's National Museum of the Performing Arts and houses the world's largest and most important collections relating to the British stage.

The museum's excellent permanent collections include exhibitions on the development of the British Stage and its stars from Shakespeare to the present day, stage models, costumes, theatre and play bills, paintings, prints, drawings, photographs, posters, props, audio-visual displays and memorabilia of famous actors and actresses.

Experience the magic of performance through imaginative exhibitions, educational workshops, tours and hands-on demonstrations revealing the secrets and skills of stage make-up and costume.

Opening Hours
Tuesday to Sunday from 10am until 6pm.

Location
Theatre Museum
Russell Street
Covent Garden
WC2


Telephone
+44 (0)20 7943 4700

Nearest Tube / Rail Station
Covent Garden

Access
Disabled access and toilet facilities.