City / Financial District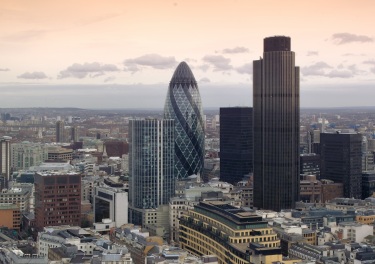 The square mile of the City of London is built over the site of the original walled Roman city of Londinium founded on the north bank of the River Thames in AD43 by Emperor Claudius. It stretches from Temple Bar in the west to the Tower of London in the east. Few medieval buildings remain since four fifths of the City was destroyed in the Great Fire of London in 1666. Today, it is the financial powerhouse of London.

The City is noted for its exchange and commodity markets, insurance and banking functions.

In the heart of the City stands the Guildhall, dating from 1411, when the livery companies raised money for its construction. The livery companies date back to the time of King John when in 1215, he signed a charter which gave the citizens of the City of London the right to elect their own mayor. The Great Hall of the Guildhall is used for the Lord Mayor's Banquet and is decorated with the colourful shields of the livery companies.
Location
City / Financial District
The City