Heathrow Airport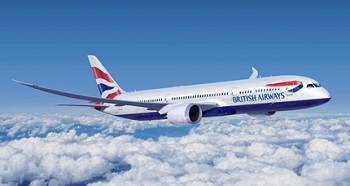 Officially opened on 31st May 1946, Heathrow Airport is located 15 miles from central London and is regarded as the hub of the aviation world.

The first aircraft to land was a BOAC Lancastrian from Australia. By the end of its first year of operation, Heathrow was serving 18 destinations, with 60,000 passengers and 2,400 tons of cargo passing through the airport.

Today Heathrow is the World's busiest international airport with flights to over 180 destinations in over 90 countries and some 90 airlines have made Heathrow their base. 67.9 million passengers and 1.3 million tonnes of cargo pass through the airport per year.

Terminal 1 opened in 1968, Terminal 2 in 1955, Terminal 3 in 1961, Terminal 4 in 1986 and following the longest public inquiry in British planning history – a total of three years and 10 months, construction on Terminal 5 site began in 2002 and was officially opened in March 2008.


Location
Heathrow Airport
234 Bath Road
Hayes, Middlesex
Heathrow
UB3 5AP