London Aquarium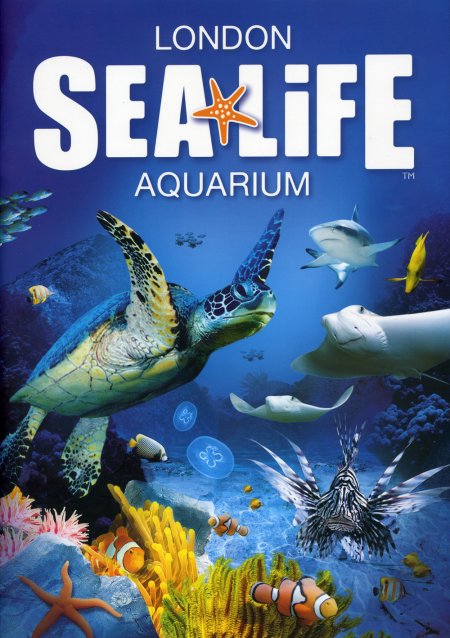 The London Aquarium is one of Europe's largest and most spectacular displays of aquatic life. It features 45 exhibits showcasing 30,000 specimens including over 350 species of fish, invetebrates and marine life from different zones around the world. Visitors are submerged into a stunning display of hundreds of varieties of fish and sea life from around the world including stingray, piranha, sea scorpions and cuttlefish, many of which have never been seen before on these shores!

The two main, vast exhibit tanks descend three floors and contain 1 million litres each of filtered and treated water. These are devoted to the Atlantic and Pacific Oceans. The Atlantic Tank features mackerel, bream, bass, conger eels, dogfish, plus many more fish species and marine life, while the Pacific tank contains sand tiger and brown sharks, nurse sharks, groupers and jacks.

Highlights include the Indian Ocean, Coral Reef, Mediterranean, European Freshwater, shallow Beach Pier, Freshwater Stream, Tropical Freshwater, living corals, Mangrove and Rain Forest exhibits.

The Aquarium also boasts interactive 'touch pool' displays where staff assist visitors in the handling of starfish, crabs, anemones and other fish species, while the shallow Beach Pier enables visitors to stroke friendly rays which swim 'ashore' to their very own private beach.

Opening Hours
Daily from 10am until 6pm.

Location
London Aquarium
County Hall
Riverside Building
Lambeth
SE1


Telephone
+44 (0)20 7967 8000

Getting There
The Aquarium is situated on the south bank of the River Thames within the historic County Hall building. It is just a few minutes walk from Westminster tube, Waterloo and Eurostar stations, between Westminster Bridge and Jubilee Gardens.

Nearest Tube / Rail Station
Waterloo

Bus Routes
12, 53, 77, 109, 159, 211, 381


Access
The aquarium is fully wheelchair accessible with ramped entry from Belvedere Road and lifts that adjoin each level and a separate exit lift. There are also disabled toilets available on every floor. There are also 2 wheelchairs on site for customer use.