Bank of England Museum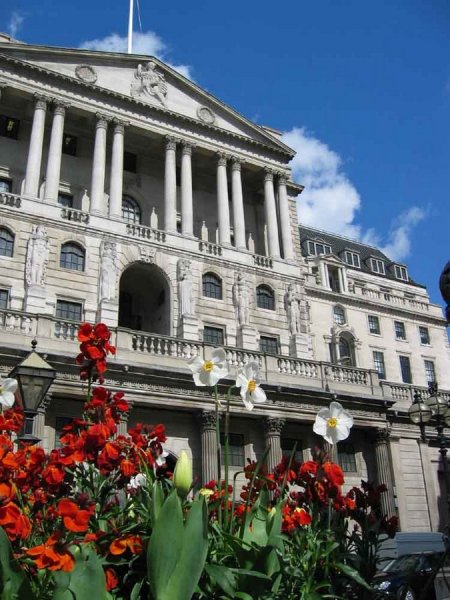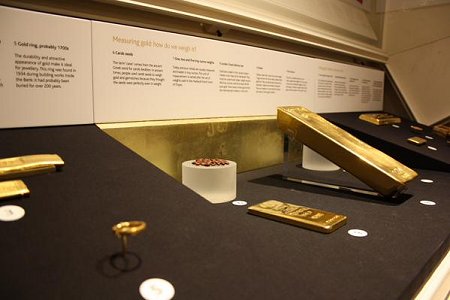 The Bank of England Museum is housed within the Bank of England itself, at the heart of the City of London. It traces the history of the Bank from its foundation by Royal Charter in 1694, to its role today as the nation's central bank.

Although small, the museum contains a comprehensive selection of exhibits including material drawn from the Bank's own collections of books, documents, silver, prints, paintings, banknotes, coins and photographs. Historical displays include the world's finest collection of Bank of England notes, dollars and tokens together with original artwork, designer's drawings and an unrivalled collection of forgeries. Also featured are roman and modern gold bars, an assortment of UK regal coinage, foreign gold coins, hallmarked English silver dating from circa 1694, strong boxes, seals, tallies, mechanical calculators and a selection of weapons, pikes and muskets once used to defend the Bank.

The Bank's interactive exhibits allow visitors to see the workings of the nation's central bank and to examine the intricacies of bank note design and production. Live information on gilt-edged stocks and securities and the foreign currency and money markets is given at the Dealing Desk and you can even try your hand at controlling inflation or dealing on the US Dollar/Sterling Exchange by pitting your wits against a computerised simulation.

Opening Hours
Monday to Friday from 10am until 5pm.
Closed at weekends and on public holidays.

Location
Bank of England Museum
Bartholomew Lane
Off Threadneedle Street
The City
EC2


Telephone
+44 (0)20 7601 5545

Nearest Tube / Rail Station
Bank

Bus Routes
8, 11, 23, 25, 26, 47, 48, 133, 141, 149, 242

Access
The building has limited disabled access. If possible, the museum appreciates prior notice of an intended visit. Please telephone +44 (0)20 7601 5545.