Imperial War Museum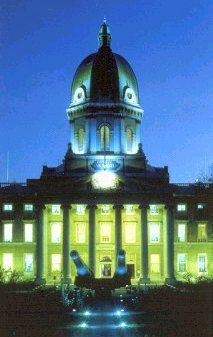 The Imperial War Museum examines the role of Britain and the Commonwealth in conflicts since 1914. Experience the smells, sights and sounds of a first world war trench, or life in one of Londonís air-raid shelters.

The Imperial War Museum is devoted to the twentieth century and is a place of great diversity. The exhibits range from tanks and aircraft to personal letters and ration books; they include films, photographs and sound recordings, and some of the century's best-known paintings.

New additions to the galleries include The Secret War about espionage and undercover operations. The displays of work by war artists is part of the largest collection of 20th century British art outside the Tate Modern.

The museum includes a walk through recreation of a front line trench at the Somme in 1916 and a blitzed London street from 1940. There is also a gallery dedicated to the world of secret warfare, from 1914 to the present day. The museum deals with all aspects of war, from the military hero to the conscientious objector, the home front and the front line. It recognizes that war is a serious subject worthy of study, but does not glorify conflict. We are reminded of the millions who have perished as a result of war this century. The building which houses the museum was previously the Bethlehem Royal Hospital - the original Bedlam.

Opening Hours
Open daily from 10am until 6pm.

Location
Imperial War Museum
Lambeth Road
Southwark
SE1


Telephone
+44 (0)20 7416 5320

Nearest Tube / Rail Station
Lambeth North

Bus Routes
1, 3, 12, 45, 53, 59, 63, 68, 100, 159, 168, 171, 172, 176, 188, 344

Access
There is wheelchair access to all museum galleries and disabled toilet facilities available. Guide dogs are welcome.