The Royal Botanic Gardens, Kew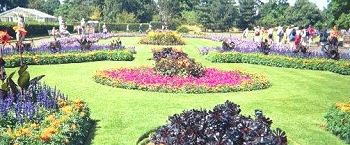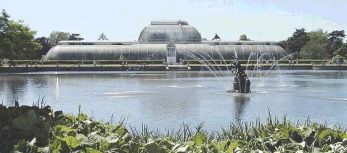 Kew borders the Thames river and is made up of two estates, the Richmond Estate and Kew Estate, which once belonged to the British Royal Family. Since 1759, Kew has built up a range of systematically ordered living and preserved collections which together constitute a resource of world-wide significance reflecting the diversity of plants and fungi in the world.

The Royal Botanic Gardens at Kew are a spectacular 300 acres of public gardens, containing more than 60,000 species of plants.

The highlights of a visit to Kew are the two great 19th-century greenhouses filled with tropical plants, the Palm House and the Temperate House.

The Palm House at Kew is the Victorian centerpiece to the Gardens with a curvilinear structure that exemplifies classic Victorian design. Built between 1844 and 1848, it was constructed to house tropical trees and shrubs, particularly palms. Originally designed by architects Decimus Burton and Richard Turner, in 1984 the Palm House was almost completely dismantled and rebuilt using authentic materials wherever possible.

In front of the Palm House is the Palm House Pond, dominated by its fountain and statue of Hercules and Achelous.

Whatever time of year you visit, something is in bloom, and your journey is never wasted.

Opening Hours
Gardens
March to October
Monday to Friday from 9.30am until 6.30pm. Saturday and Sunday from 9.30am until 7.30am.
November to March
Open every day from 9.30am until 4.15pm.
Greenhouse
March to October
Open every day from 9.30am until 5.30pm. November to March
Open every day from 9.30am until 3.45pm.

Location
The Royal Botanic Gardens, Kew
Richmond
Surrey
TW9


Telephone
+44 (0)20 8940 1171

Getting There
The main entrance is between Richmond Circus and the traffic circle at Mortlake Road.

Nearest Tube / Rail Station
Kew Gardens

Bus Routes
65, 237, 267, 391, 419

Access
The footpaths and the majority of buildings in the Gardens are suitable for wheelchairs. There is, however, no wheelchair access to the Marine Display in the Palm House basement.