Percival David Foundation of Chinese Art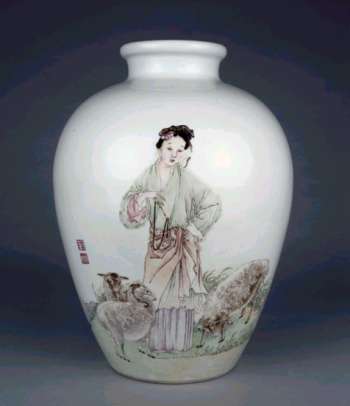 Housed in a listed Georgian townhouse in the heart of Bloomsbury, the Percival David Foundation comprises the finest collection of Chinese ceramics outside China.

Presented to the University of London in 1950 by the late Sir Percival David, the collection boasts approximately 1,700 pieces of ceramics and stoneware from the Song, Yuan, Ming and Qing dynasties and includes a number of pieces which were previously owned by Chinese emperors.

A comprehensive library of East Asian and Western books, periodicals and pamphlets relating to Chinese art and culture are also on display.

Opening Hours
Monday to Friday from 10.30am until 5pm.

Location
Percival David Foundation of Chinese Art
School of Oriental and African Studies
53 Gordon Square
WC1


Telephone
+44 (0)20 7387 3909

Getting There
The museum is located on the southeast corner of Gordon Square and the entrance is on the south side of the building.


Nearest Tube / Rail Station
Russell Square


Bus Routes
7, 8, 10, 14, 18 ,19 ,24, 25, 27, 29, 30, 38, 55, 68, 73, 91, 98, 134, 135, 168, 176, 188, 253

Access
For disabled access, please telephone prior to your visit to make arrangements.